ÉSPRIA PLUS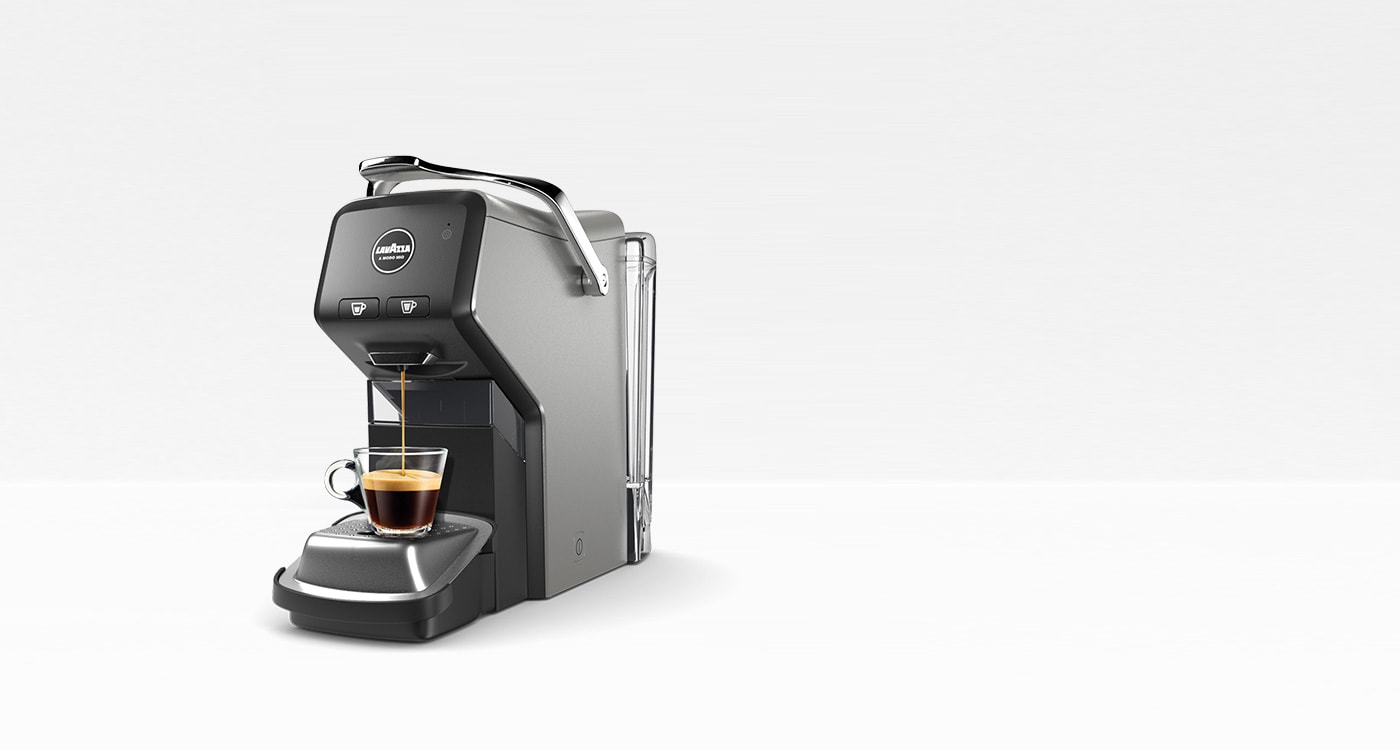 Assistance
For Lavazza A Modo Mio Éspria Plus technical assistance, please contact Electrolux Customer Service for Lavazza A Modo Mio machines.

User tips
Always place the machine on a flat and stable surface.
Never leave the appliance unattended when connected to the mains power supply.
The appliance and accessories may overheat during operation. Use the appropriate lever only. Allow the appliance to cool down before cleaning or storing.
Do not let the power cable come into contact with the hot parts of the appliance.
Do not immerse the appliance in water or other liquids.
Do not exceed the maximum filling volume indicated on the appliance.
Only use cold water to fill the water tank; never use milk or other liquids.
Do not use the appliance if the water tank has not been filled.
This appliance is designed for domestic use only. The manufacturer shall not be liable for any damage caused by incorrect or improper use.
Do not carry the machine by the lever.
Only use Lavazza A Modo Mio or compatible capsules. Do not place your fingers or any other objects in the capsule compartment. Capsules can only be used once.
First start
Fill the tank with fresh, still drinking water. Never use the machine with an empty tank.
Plug the power cord into a power outlet and press the ON button.
The machine is ready for use when the indicator light of the espresso brew button stops flashing and the light becomes solid.
Place a container (minimum capacity 500 ml/17 fl. oz.) under the spout.
Press the Caffè Lungo button and prepare 2 cups.
Descaling
Instructions for descaling the Lavazza A Modo Mio Éspria Plus model.
The formation of limescale is a normal occurrence when using the appliance. You will need to descale your machine regularly. Depending on the water hardness in your area, we recommend descaling the machine regularly (every 2–3 months). We recommend using the EPD4/C/D/E/N/R Electrolux descaling solution. Never use vinegar.
Instructions for correct descaling, using the liquid descaling agent epd4/c/d/e/n/r Electrolux

Remove and empty the water tank.
Fill the tank with the descaling solution while carefully following the instructions on the descaling product package.
To start the descaling process, press and hold the espresso and Espresso Lungo buttons simultaneously for 3–6 seconds. The coffee brew buttons turn on and off one after the other in a one-second cycle.
When descaling is complete, the machine will return to standby mode. You can stop the descaling process manually by pressing the ON/OFF button.
Clean the water tank and refill halfway with running water to wash the system using the Espresso button.
Additional features
The drip tray can be easily removed to fit a larger or differently sized cup.
The machine is equipped with an energy-saving function that will automatically switch off the appliance after 9 minutes of inactivity.